Institutional

Members Area

Links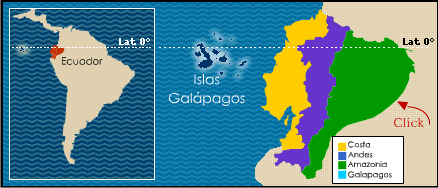 Official Site of the Hotel Federation of Ecuador. Hotel Guide classified by cities, locations, rates and categories. Service and facility descriptions, bookings, promotions and tourism information.
Recommended Hotels
News
Hunchbacked Whales Sightseeing

Each year, beginning the month of June, the Ecuadorian coasts transform into the perfect scenery in Latin America to welcome the hunchbacked whales, which starts the most romantic and great love story, which only objective is the survival of the specie. During four months we can enjoy an acrobatic symphony from this giant fish that offers a unique show that it is not repeated....
X Torneo de Golf COPA HQM 2018 (20 Abril)

La Asociación de Hoteles de Quito Metropolitano - HQM organiza por décimo año consecutivo el torneo abierto de golf "COPA HQM 2018" que se realizará en las instalaciones de Arrayanes Country Club, el día viernes de 20 de abril del 2018. Las caracterí­sticas de este evento golfí­stico, en su preparación, modalidad a jugarse, premios, regalos, ceremonia de premiación, auspiciantes, garantizan el éxito de este importante torneo...
Guayaquil celebra sus Fiestas de Fundación

Se han iniciado las fiestas de Fundación de Guayaquil y con ellas un vasto programa de actividades que ofrece una gama de alternativas lúdicas, cívicas y culturales para que todas las personas puedan disfrutar al máximo las fiestas julianas. Desde el 1 al 31 del mes de julio se realizan exposiciones, festivales, ...
Romería Virgen del Cisne - Loja

El santuario montañoso de El Cisne se halla a 72 km de la ciudad de Loja, y ésta es la distancia que recorre la milagrosa imagen tallada por Diego de Robles hace cuatro siglos. Miles de devotos de todo el país y del norte de Perú acuden a pagar promesas, pedir socorro y acompañarla en la romería ...
Touch the Sky of Quito by Cable Car

Ecuador's first cable car is in Quito, and is one of the major tourist attractions that national and foreign people should visit. It is located in Cruz Loma, on one side of the Pichincha volcano, with a majestic view of Quito city. The inclination is in a straight line over a distance of 2,500 m, based on the slopes of the Volcano Pichincha at the height of "La Gasca" to 2950 m altitude up to Cruz Loma, to 4,050 m....