Institutional

Members Area

Links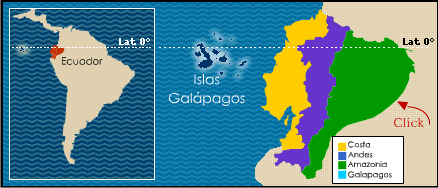 Official Site of the Hotel Federation of Ecuador. Hotel Guide classified by cities, locations, rates and categories. Service and facility descriptions, bookings, promotions and tourism information.
Recommended Hotels
News
Day of Deceaseds - Popular Celebrations

The 2 of November the Day of Deceaseds is celebrated in all the country. Date of singular importance in the calendar of our popular celebrations, that is characterized by a mixture of folklore, traditions and customs. The natives are going to the cementario to eat with their dear deads because they have the belief that the death is the mere passage to another life similar to this one...
X Torneo de Golf COPA HQM 2018 (20 Abril)

La Asociación de Hoteles de Quito Metropolitano - HQM organiza por décimo año consecutivo el torneo abierto de golf "COPA HQM 2018" que se realizará en las instalaciones de Arrayanes Country Club, el día viernes de 20 de abril del 2018. Las caracterí­sticas de este evento golfí­stico, en su preparación, modalidad a jugarse, premios, regalos, ceremonia de premiación, auspiciantes, garantizan el éxito de este importante torneo...
Independencia de Cuenca – Fiestas Cívicas

Santa Ana de los cuatro ríos de Cuenca, reconocida por la UNESCO como Ciudad Patrimonio Cultural de la Humanidad, conmemora el 3 de Noviembre de cada año un aniversario más de su independencia. Con este motivo toda la ciudad se engalana: sus calles, plazas y principales avenidas se visten de colores, el centro histórico muestra todo su esplendor ...
La Mama Negra - Fiestas Populares

Esta bulliciosa y burlona Santísima Tragedia conjuga la tradición árabe del rey Moro, uno de sus personajes, con la manumisión de los esclavos negros que fueron traídos a las minas de Angamarca y cuidados por los padres mercedarios. Por ello la fiesta original todavía se efectúa el 24 de septiembre, día de la Virgen de las Mercedes, mientras esta versión, cada vez más concurrida, se celebra el sábado más cercano al 11 de noviembre...
Romería Virgen del Quinche - 21 de Noviembre

La milagrosa Virgen de El Quinche, tallada por Diego de Robles hace cinco siglos, convoca a miles de fieles que parten de romería hacia el santuario en la víspera de la fiesta. Muchos van a pagar una promesa o a solicitar remedio a sus males. Luego de la misa, la Virgen es sacada en andas de la gran iglesia que domina al pueblo de El Quinche...